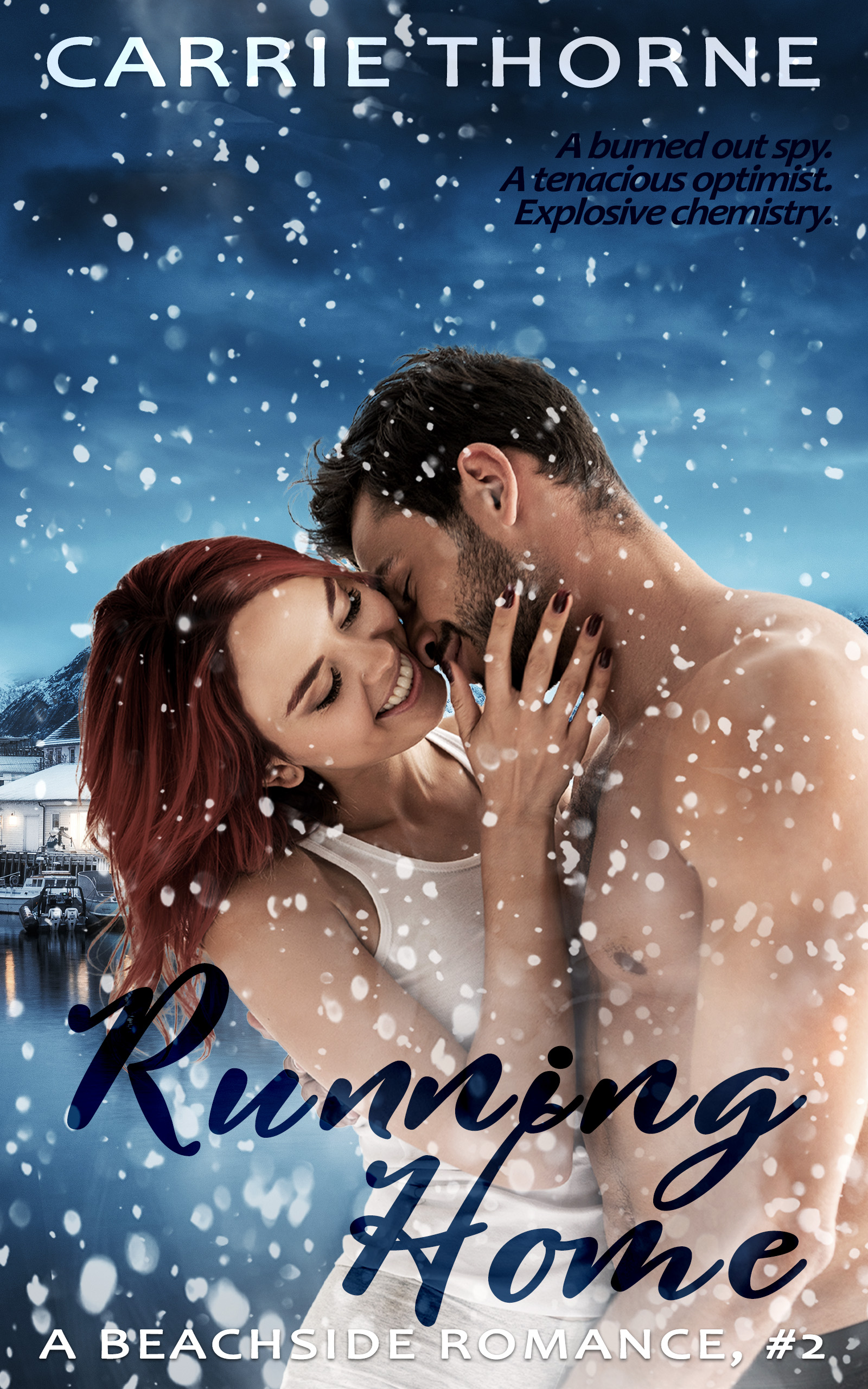 A burned out spy. A tenacious optimist. Explosive chemistry.
Caught in a web of secrets and lies, Ronan McAllister is forced into retirement from the CIA and returns to his hometown. While his family welcomes him home with open-arms, he struggles to leave his past behind through the thick fog of PTSD.
Payson Roberts is mostly content with her quiet life in the quaint town of Seaview. Ever the optimist, she is determined to find the one, but her fruitless search is starting to wear down her eternally sunny demeanor. As a favor to her best friend, and against her better judgment, she agrees to hire her friend's irritable, jackass of a brother to help out around her beloved antique shop.
Incendiary sparks fly. Ronan pushes the fairy-eyed Payson away with insults and offense to save her from himself. But, can Ronan protect Payson from the dangers of his past?
Get lost and fall in love again in the small town of Seaview, Maine. Romance and international espionage ignite in this captivating and enchanting contemporary romance. Yes, you can read this as a standalone – again and again if desired ;).
Enjoying Jen's look of total astonishment, he went for the gold. He walked up to Payson and grabbed her by the rear, pulling her pelvis against his as he leaned in for a steamy, erotic kiss, his tongue halfway down her throat until her brain was completely wiped of everything but him. Leaving both women speechless, he turned and strutted right out the back door.
Yeah, he was that. Although, she was no prize herself. Sure, she was gorgeous. Amazing body with just the right curves. Intense green eyes, straight out of a fairytale. He'd nearly gotten his first hard-on in months just standing so close to her, inhaling her delicious scent, his hand on her bare back.

Regrettably, she was too much of a snooty priss for his taste.
Did no one in this town respect anyone else's privacy? Between his voyeuristic elderly neighbor, his family, and even the dang high school glee club, his doorbell rang nearly every morning.

Resigned to this new complete lack of solitude, in stark contrast to his prior life, he rolled out of bed. Tossing on an easy pair of sweats and an old t-shirt, he headed for the door. If they had the balls to interrupt his morning, they were stuck seeing his delightful morning self, unkept mass of hair, and potentially a lingering bit of morning wood.

Ok, maybe that was going too far, especially if it was the glee club again; they might not be so gleeful anymore.
Payson glared at Ronan, "I don't think you can walk into an obvious trap, turn around, and hope to trap the trapper."

Smug, he was in full badass mode. "I can."

She rolled her eyes at him. He'd find out soon if Payson still wanted him around after she got to witness professional Ronan. After seeing he was nothing like the spies she was fascinated by in the movies. And a bit different from Ronan the handyman.
Not her fault she was picky. Her weakness was the type staring back from her screen: strikingly handsome, successful, the sort of man that could pull off a sharp tuxedo as naturally as James Bond. But, one that had a great sense of humor. And humility. And was amazing in bed.
Standing toe-to-toe, she looked up into his ice blue eyes that were warm with amusement. As they stared at each other, the onlookers quickly headed into the cabin, suddenly busy with official boat matters.

"'Don't bother coming in today?'" he accused with a teasing grin.

"I was irritated and wanted to piss you off. Did it work?" she asked hopefully, hip cocked out to the side tauntingly.

He shook his head, grin still in place as he feigned dismay, "Yes, yes it did."

"Sorry about that. Are we even now?" She'd been so angry at his rejection last night that she'd succumbed to the temptation to piss him off this morning. After all their fights, she had become adept at pushing his buttons.
What people are saying about Running Home